Choose the Best Massage for Your Body at Lagoon Spa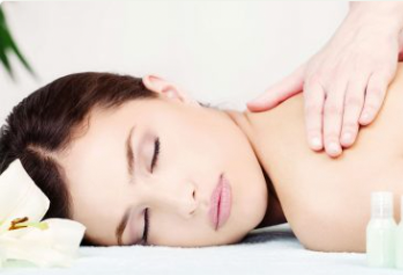 May 19, 2021
Massage is the best way to relieve your mind, body & soul from stress. It can nourish or pamper your body completely. As massage is softly pressing, rubbing & soothing your skin, muscles, ligaments & tendons and the massage can vary from light to deep pressure.
You can take different types of massages from Lagoon Spa and totally relax your body.
If you want to pamper yourself and loved ones then you can try beauty services or massages from Lagoon Spa.
Types of Massages:
There are basically 4 types of massages that can relax your body.
If you want kneading, long strokes & tapping then you should try Swedish massage. It will make you feel relaxed & energised.
The next one is a deep massage that helps to sooth muscle damage from injuries & targets the deep layers of muscles.
If you are an athletic person and want to treat or prevent injury then sports massage is for you.
The last one is trigger point massage that soothes tight muscle fibres & cures muscle injuries.
How Massage Benefits Your Body?
Massage has great benefits that include:
Reduces stress
Improves blood circulation
Promotes energy in the body
Lowering heart rate & blood pressure
Helpful for soft injuries
Cures low back pain & anxiety
Relax your mind & helps to deal with insomnia
Pamper Yourself with Body Massages from Lagoon Spa
Lagoon Spa offers different types of body massages on the back, shoulders, foot, lower leg & head & relaxes your body. You can find the perfect place to relax at our premises. Our massages ranges from 30 to 60 minutes and you can also choose your favourite massage therapist.
We aim to give your mind, body & soul a good relaxation. Also, you will find inner peace with the massages and find yourself energised. Moreover, if you are suffering from anxiety, depression, headaches, migraine & muscle pain then these massages are especially for you.
Schedule your appointment today!